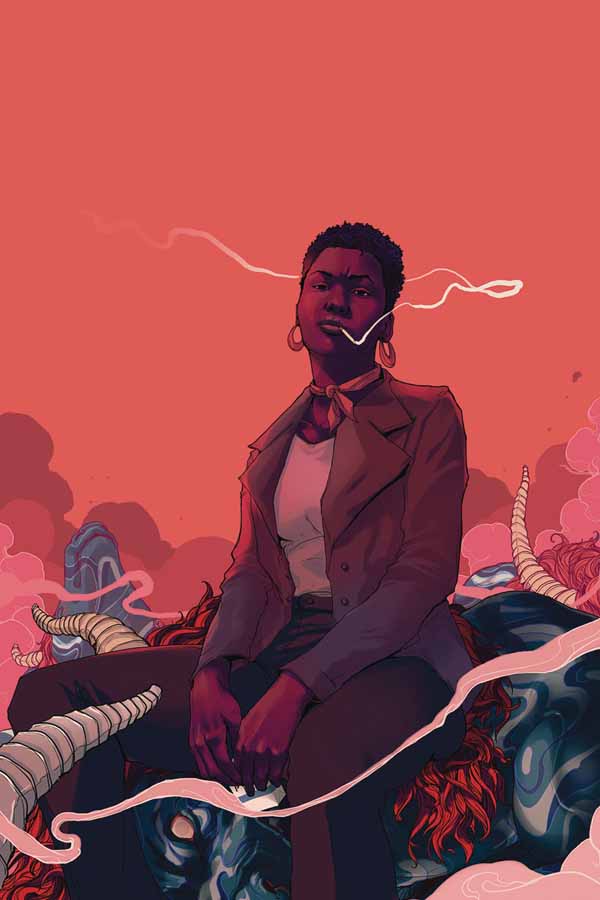 BOOM! Studios has announced ABBOTT, a new, original comic book series launching in January 2018 from Hugo Award-nominated writer Saladin Ahmed (Marvel's Black Bolt, The Crescent Moon Kingdoms novels) and artist Sami Kivelä (Black Mask's Beautiful Canvas) about a female journalist of colour in 1970s Detroit named Elena Abbott who investigates a series of grisly crimes the police have ignored—crimes she recognises to be the work of a dark magical force—the same force that murdered her husband 10 years ago. As she looks for clues, Abbott puts herself in the crosshairs of a mysterious power out for more blood, all the while navigating a harsh social environment that's structured to protect the powerful, and prevent access to change.
"Abbott is a brilliant, tenacious reporter covering everything from organized crime to police brutality, but she's a shell of her former self," says Ahmed. "She knows she won't be whole until she unravels the mystery of her husband's murder."
Born in Detroit, Ahmed had been wanting to write a story set in his hometown, especially during a pivotal moment in its history.
"A cast of hippie wizards, black revolutionaries, and cranky newsmen also appear in ABBOTT, but the real co-star of the book is the city of Detroit," says Ahmed. "Set in 1972—the year Nixon was re-elected and Motown Records left for Los Angeles—ABBOTT takes place against a backdrop of white flight and black renaissance in Detroit."
Ahmed has received critical acclaim for his first comics project, Black Bolt for Marvel, which launched this past summer. Abbott is his first original comic series. Sami Kivelä has also been enjoying critical success with his recent Black Mask title, Beautiful Canvas.
"I'm very excited to bring Abbott and her world alive," says Kivelä. "She's a fascinating character, and I can't wait for people to explore '70s Detroit and its shadowy secrets with her."