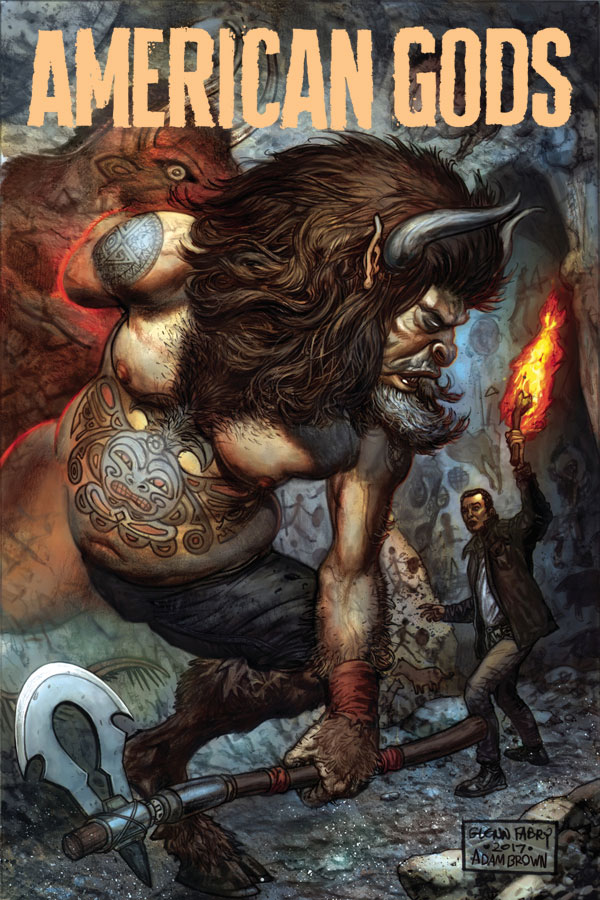 Last year at New York Comic Con, Dark Horse announced the comic adaptation of Neil Gaiman's American Gods. This year Dark Horse is thrilled to reveal more details about the next nine-issue story, American Gods: My Ainsel, which follows Shadow Moon and Mr. Wednesday as they continue their bizarre trans-American road trip to recruit reinforcements for the imminent god war.
P. Craig Russell and Scott Hampton (Hellboy, Batman) return to bring more of Neil Gaiman's award-winning novel to life in American Gods: My Ainsel. P. Craig Russell previously adapted Neil Gaiman's Coraline and The Graveyard Book. Scott Hampton illustrates the complex world Gaiman created. Glenn Fabry (Preacher) and Adam Brown (Predator vs. Judge Dredd vs. Aliens) return to create hauntingly beautiful cover art. David Mack (Kabuki, Fight Club 2) returns with gorgeous variant covers worthy of the Gods.
The first issue of American Gods: My Ainsel goes on sale March 14, 2018, and is available for preorder.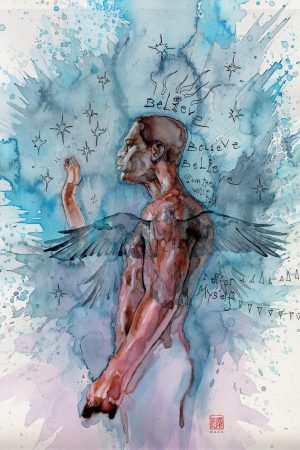 Readers can catch up on the series by purchasing the hardcover collection of American Gods: Shadows. The 264-page American Gods: Shadows collects the first nine issues of the series, along with art process pieces layouts, character designs, and variant cover art by Becky Cloonan, Skottie Young, Fábio Moon, Dave McKean, and more! The hardcover goes on sale February 28, 2018, and is available for preorder.
Praise for American Gods:
"Provocative yet fun…Gaiman has applied his vast breadth of knowledge about all things mythological to a truly high concept…American Gods works because of Gaiman's singular control over the proceedings, his nimble and intelligent voice, and his gift for painting spectacle and splashing big themes across his canvas."—Entertainment Weekly
"Gaiman has a deft hand with the mythologies he tinkers with here."—The New York Times Book Review
"Original, engrossing, and endlessly inventive, a picaresque journey across America where the travelers are even stranger than the roadside attractions."—George R. R. Martin