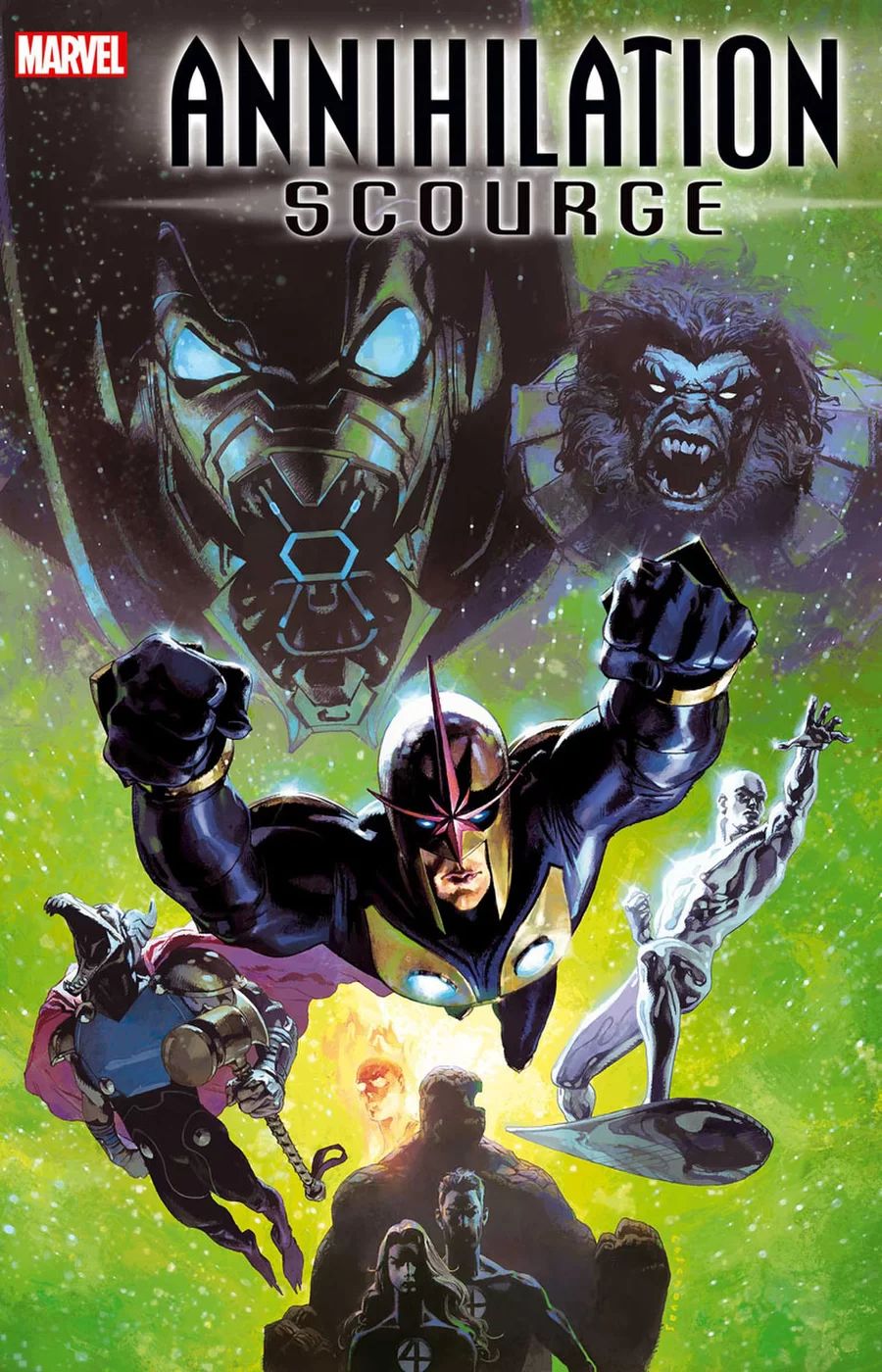 The opening salvo for December's main event!
Something is stirring in the Negative Zone… something that the Marvel Universe isn't ready for! Will Nova be able to assemble a team powerful enough to tackle this burgeoning threat, or is it already too late to stop its descent upon the galaxy?
For the Cosmos's greatest heroes, Annihilation is only the beginning…
In the face of the Annihilation, there is no more room in the cosmos for heroes or villains – only survival.