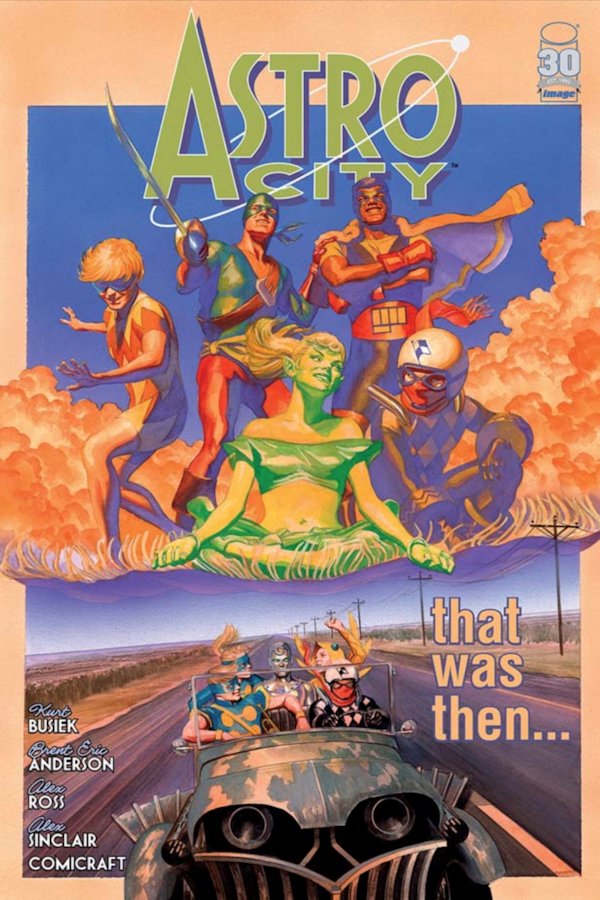 A one-shot that delves into a mystery from Astro City's past from the core Astro City creative team of writer Kurt Busiek, artists Alex Ross, Brent Anderson, and Alex Sinclair, and letterers Comicraft.
The one-shot focuses on the story of The Jayhawks, a mysterious group from Astro City's past who inspired a team of five aspiring sidekicks to take a crime-fighting road trip way back in the post-'summer of love' era of 1969.
The mystery of the Jayhawks and the teen heroes they inspired will bring in "new and existing heroes" to uncover what the legacy of the Jayhawks means for Astro City's future.