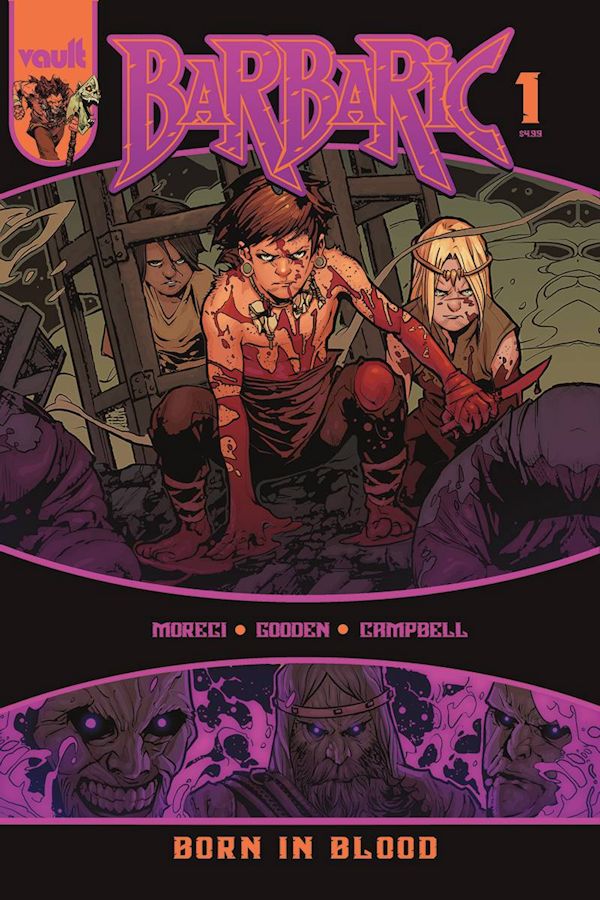 A new era of Barbaric begins!
Worried Axe is going to find out you fell behind on a few issues? Scared to admit that despite all your friends raving about Barbaric for years, you still haven't joined in on the fun? Rejoice! For Barbaric: Born in Blood begins the next season of Owen, Axe, and Soren's tale. Yes, that's right! We did it…the thing everyone says they're doing, even when they're lying through their teeth: a genuinely good jumping on point. How, you ask? Well, it all starts with a compelling new bad guy.
Meet Orrick, the tortured barbarian now turned master torturer, who will take us deep into Owen's past, revealing secrets that should have stayed buried…like Axe in a chest cavity slurping up that sweet, delicious blood. Will the cursed-to-do-good barbarian finally do some actual good? Probably not! But some much worse guys will almost certainly lose their heads. Yummy!