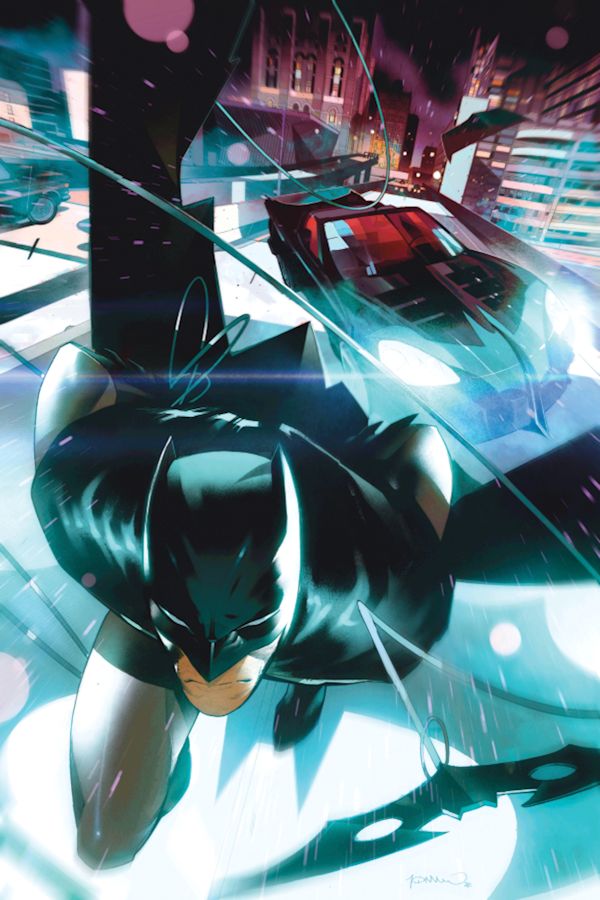 Coming off the spectacular success of Batman – One Bad Day: The Riddler, the Eisner Award-winning team of Tom King and Mitch Gerads reunite for a horrifying four-part retelling of the first bloody clash between The Joker and the Batman. A tale of loathing, lies, and laughter, this may be the most frightening Joker story in a generation.
Superstar artist Dan Mora (Batman / Superman: World's Finest, Detective Comics) makes his writing debut kicking off a new series of Batman: Black and White short stories. In a Gotham City overrun by the cybernetic henchmen of The Joker, the only person who can save us is the mysterious motorcycle-riding, bat-costumed hero of urban legend…
The Justice League may be gone, but its enemies aren't. Who'll protect the world from the worst of the worst? Ed Brisson (Batman Incorporated) and Jeff Spokes (Wildstorm 30th Anniversary Special) pick up the story started in the Wildstorm 30th Anniversary Special as Director Bones and his new covert StormWatch team travel the globe on black-ops missions to take super-powered weapons of mass destruction off the board. But this is StormWatch, and as always, not all is as it seems.
In "The Order of the Black Lamp" from writer Christopher Cantwell (Co-creator, Halt and Catch Fire, Briar, Marvel's Iron Man) and artist Javier Rodríguez (Marvel's Daredevil, The Defenders), Superman finds a decoder ring with a secret message — "Save Me" — which sends him on a quest to solve a mystery with ties to the Man of Steel's past.