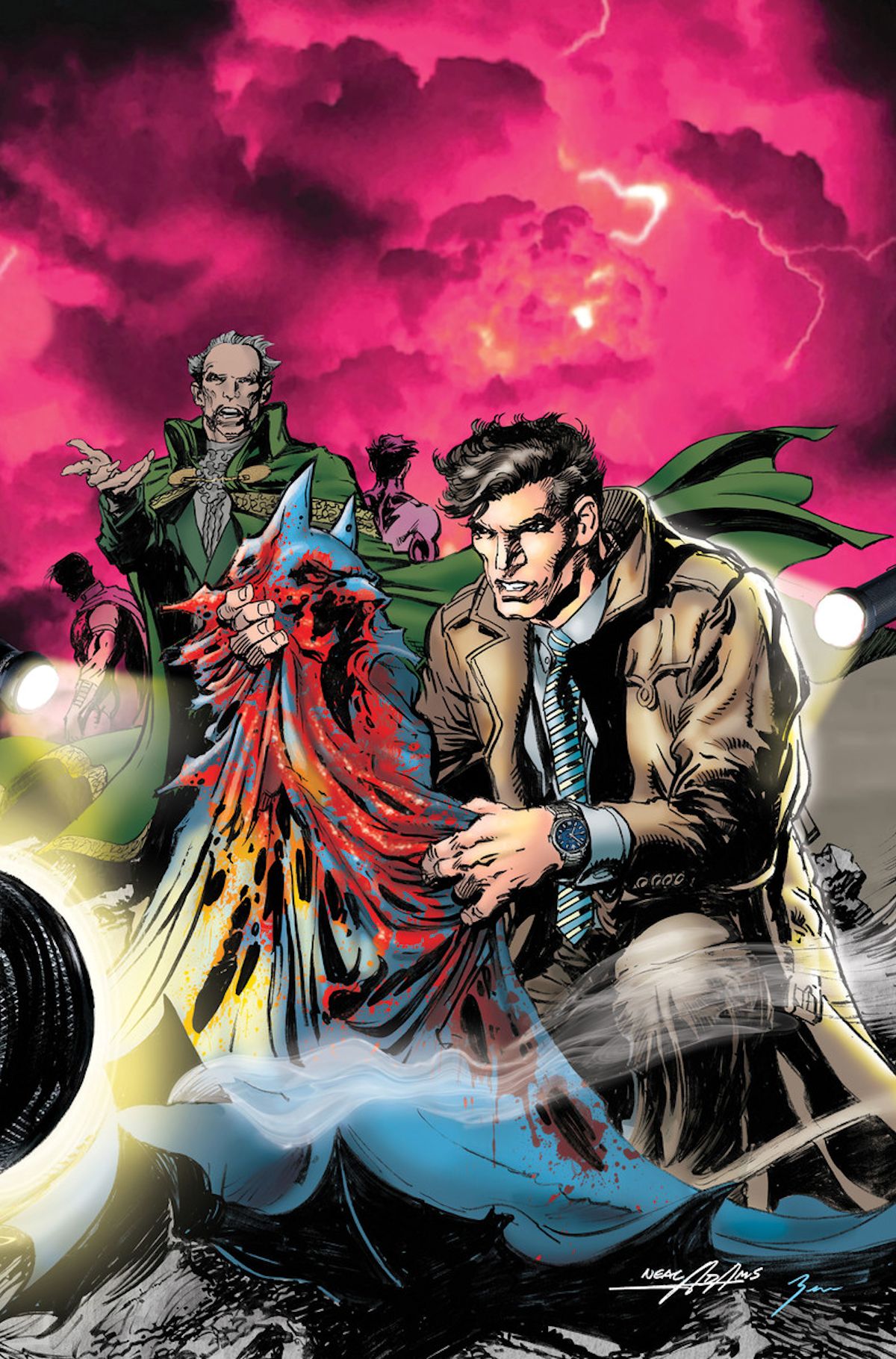 Ra's al Ghul, leader of the League of Assassins, grandfather of Bruce Wayne's son and the only person in the world capable of going sword-to-sword with Batman, returns this August during DC's Year of the Villain in a new six-issue mini-series, Batman vs. Ra's al Ghul, written and drawn by Ra's al Ghul's co-creator himself, legendary artist Neal Adams.
Neal Adams has produced some of the most memorable DC comics ever, but none more memorable and known worldwide than 1971's BATMAN #243 and #244, in which Ra's al Ghul co-creators Denny O'Neil and Neal Adams built to one of the most iconic images in the history of the Dark Knight, a swashbuckling Batman fighting for his life in the desert!
Kicking off Batman vs. Ra's al Ghul in August, Adams shows a Gotham City under siege by terrorists, with Batman determined to find the source. But when Boston Brand, aka Deadman, tries to intervene, he discovers an even more disturbing and deadly truth: the terrorists are led by an inhuman monster! Ra's al Ghul volunteers his own private security force to aid the GCPD, and now they are the saviours standing between nuclear terror and the townspeople!
But al Ghul's true goal is hidden from everyone's eyes. He will destroy the city and kill Batman—this time for good. Watching in horror is…Bruce Wayne?