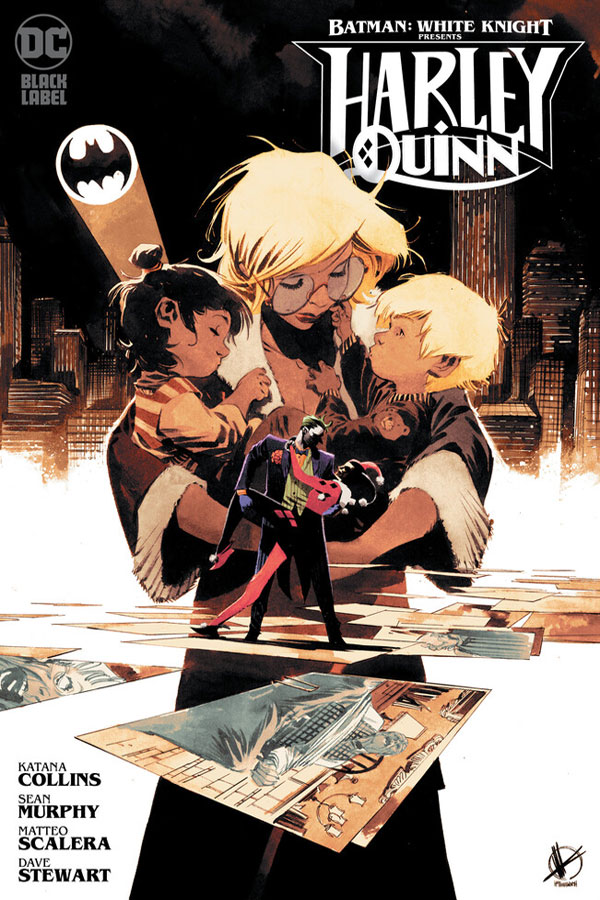 Introducing the first spinoff series in Sean Murphy's White Knight universe!
Two years have passed since Azrael wiped out Gotham's most formidable villains in Batman: Curse of the White Knight. The Joker is dead, Bruce Wayne is behind bars, and Gotham is still only beginning to redefine itself in a world without Batman. In the wake of it all, Harley Quinn is officially off-duty, struggling to cope with the loss of her closest confidants as she improvises her lonely and hectic new life as a single mother to the late Jack Napier's twins. Against this unstable new "normal," the stage is set for Gotham's next criminal uprising.
From the shadows, a visionary and elusive mastermind called The Producer is seizing this opportunity to assemble a colorful crew of villains and make his mark on the city. His first recruit is known as Starlet, a striking and resourceful serial killer who targets Gotham's Golden Age film stars and meticulously paints her victims black and white in chilling homage to their vintage blockbusters. The GTO has stepped in to investigate alongside eager young FBI agent and criminal profiler Hector Quimby – but when the latest gruesome crime scene reveals shocking clues that suggest an impossible link to the Joker, the team turns to Harley as the one person whose intimate knowledge of Gotham's underbelly could finally crack the case.