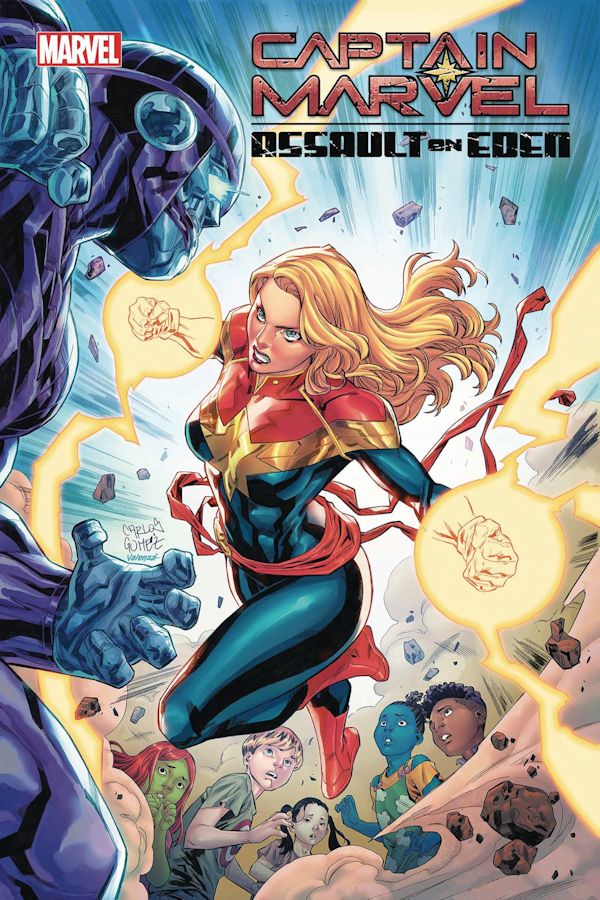 Captain Marvel soldiers up to save the Kree homeworld!
The Kree home planet of Hala has become a paradise under the rule of Emperor Hulkling. But when Sentries launch an attack on civilians and start stealing children, Earth's Mightiest Hero must intervene!
Half Kree, half human and all warrior, Carol Danvers swoops in for an action-packed special just in time for The Marvels on the silver screen!