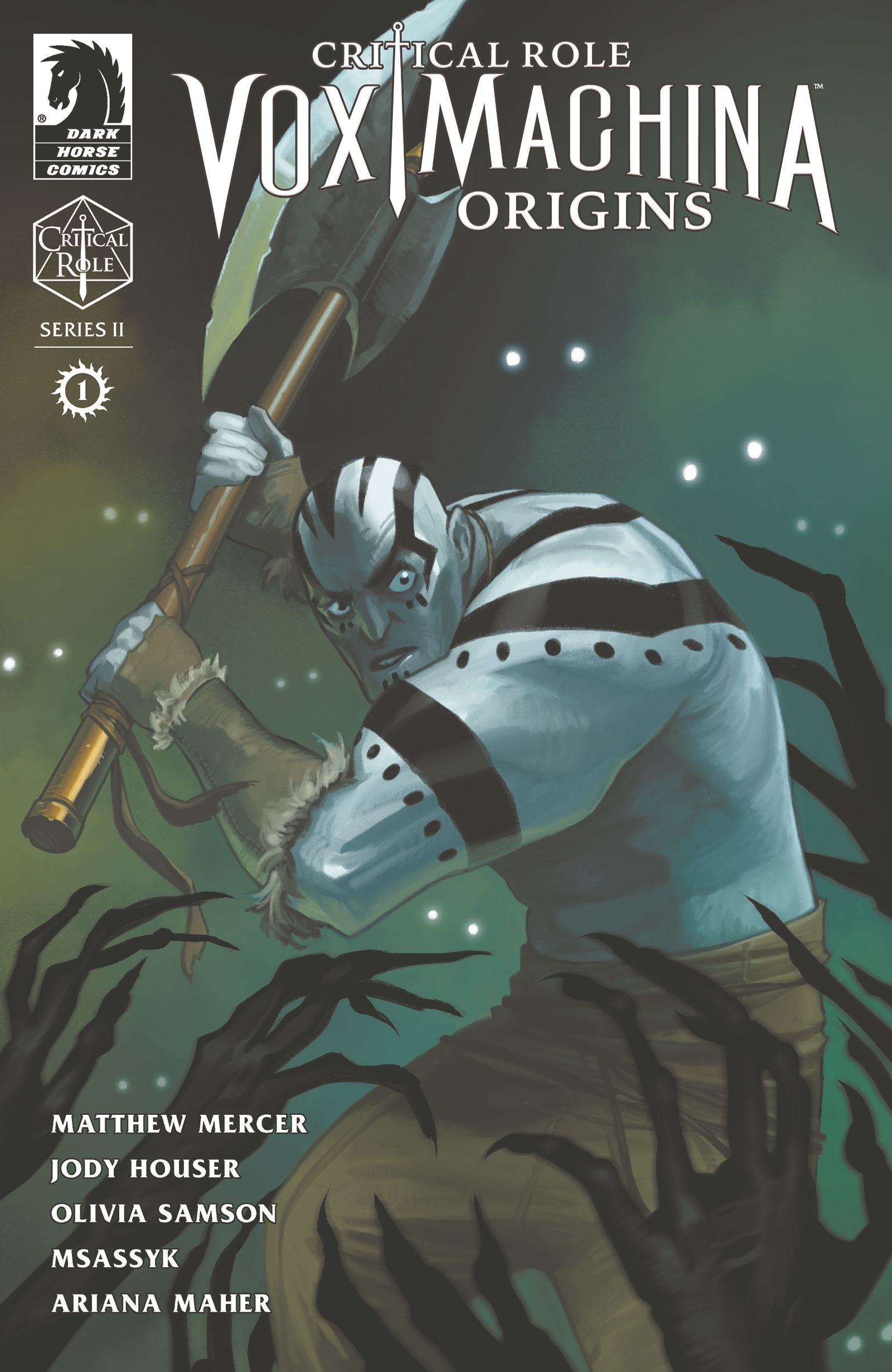 On July 10, 2019, Dark Horse and Critical Role will release Critical Role: Vox Machina Origins series II #1, which finds the unlikely heroes of Vox Machina back in action-packed yet absurdly entertaining adventures! The six-issue series continues to follow the origin stories of engaging characters, material hinted at but not fully disclosed in the live-stream. From award-nominated writer Jody Houser (Orphan Black, Stranger Things) and first series artist Olivia Samson, with colourist MSASSYK (Isola, Gotham Academy) and letterer Ariana Maher (James Bond, Xena) comes Critical Role: Vox Machina Originsseries II, the highly anticipated sequel to Critical Role: Vox Machina Origins series I. The beautiful first issue cover is by artist Fiona Staples (Saga).
The series will be collected into a trade paperback collection in summer 2020.
In Critical Role: Vox Machina Origins series II, familiar faces from Critical Role's smash-hit first campaign return as their escapades in Stilben lead them towards their next adventure—and a dire threat to Grog Strongjaw, the goliath barbarian, when he goes missing in the night. Tracking him down will see the party lose one member, gain another, and reveal parts of Grog's secret past. But first, his friends have to actually find him.