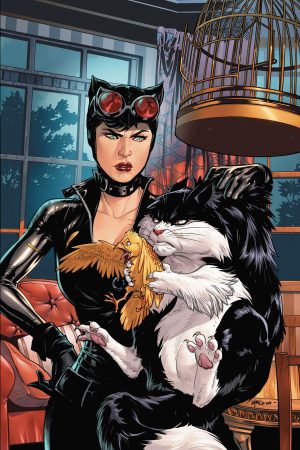 Catwoman, Tweety and Sylvester Special
In his relentless pursuit of Tweety, Sylvester suddenly finds himself with a new, human ally-Catwoman. Tweety then realises that he's going to need some help too, and recruits a super-hero of his own. It isn't long before the scale of the conflict begins to get out of control and suddenly there's a full scale war between cats and birds that threatens to take over all of Gotham.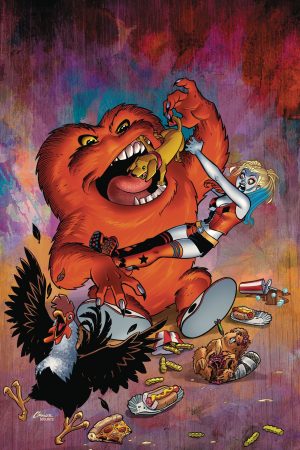 Harley Quinn and Gossamer Special
A violent storm leaves a large crate washed up on the beach at Coney Island. When Harley breaks it open to see what's inside, she suddenly has a new playmate to add to her cast of friends-a large, furry, orange beast called Gossamer. It's all fun and games until a giant robot attacks them. But who sent it? Harley immediately suspects only one man, but is it really The Joker behind this destructive rampage?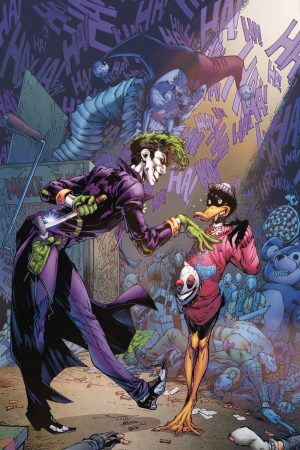 Joker and Daffy Duck Special
When Daffy Duck pays a call to the Acme corporate headquarters in Gotham City, he finds the company long gone and their abandoned building now occupied by The Joker. With a hit in progress, Daffy tries to sneak away, only to find himself in the clutches of the Clown Prince of Crime. But Joker decides that there's some potential in this manic bird and forces Daffy to join his gang. Will he find a way to escape…or will he become The Joker's new right-hand duck?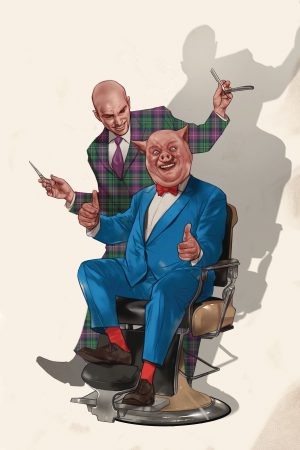 Lex Luthor and Porky Pig Special
Facing financial and personal ruin, a desperate Porky Pig applies for and gets and entry-level position with LexCorp. Grateful to his new benefactor, Porky becomes Luthor's most loyal employee and defender. But when a major scandal breaks in the news and Lex is called before a Congressional Committee, guess who is about to be offered up as the sacrificial pig?