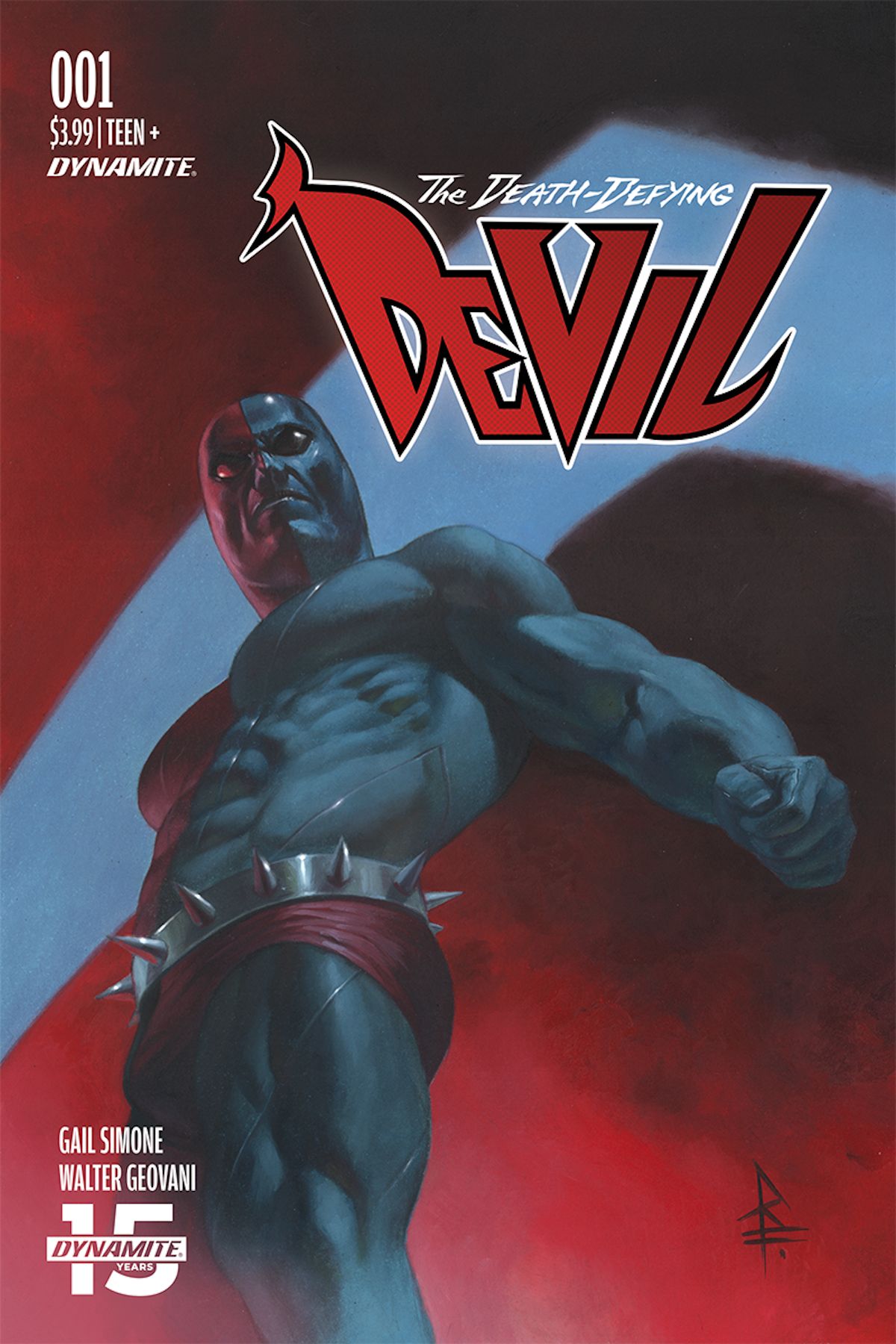 Fwoosh! What sound effect does a boomerang make? Find out this August when Dynamite releases The Death-Defying 'Devil #1 by Gail Simone and Walter Geovani! The Master of Courage returns!
The nearly 80-year-old legendary superhero returns in a miniseries from Eisner-nominated writer Gail Simone (Birds of Prey, Wonder Woman, Domino) and her longtime artistic collaborator Walter Geovani (Red Sonja, Clean Room). Colourist Adriano Augusto (Red Sonja/Tarzan, KISS: Blood & Stardust) and prolific letterer Simon Bowland (Red Sonja, The Boys) round out the cast.
In this yarn inspired by Rod Serling, Bronze Age horror/mystery anthologies, and modern street-level heroics, the 'Devil finds himself beaten and bloodied in the backyard of a ramshackle apartment building. The diverse cast of tenants take him in and across each issue they are explored in-depth. Each has their own unique problems, while a strange force also menaces the building as a whole. The 'Devil makes it his mission to solve all of these puzzles, even when he learns that one of his new neighbours is a traitor.