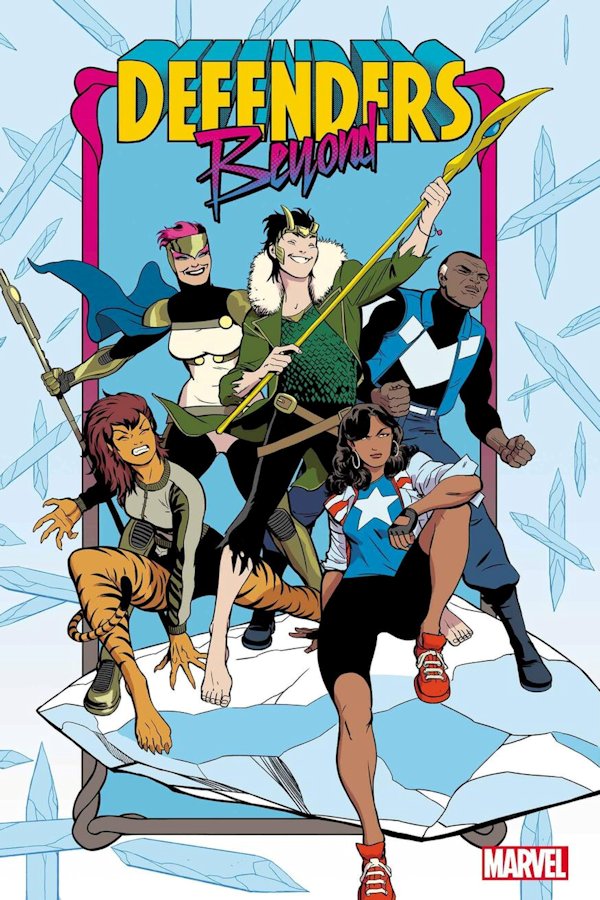 Al Ewing and Javier Rodriguez follow up their acclaimed Defenders: There Are No Rules series with a new volume and an all-new lineup, including none other than Loki, God of Stories!
When Doctor Strange sends a dire warning from beyond the grave, Blue Marvel, America Chavez, Taaia (Galactus' mom!), Tigra and Loki assemble to defend reality itself!
Plus, you won't believe who shows up!