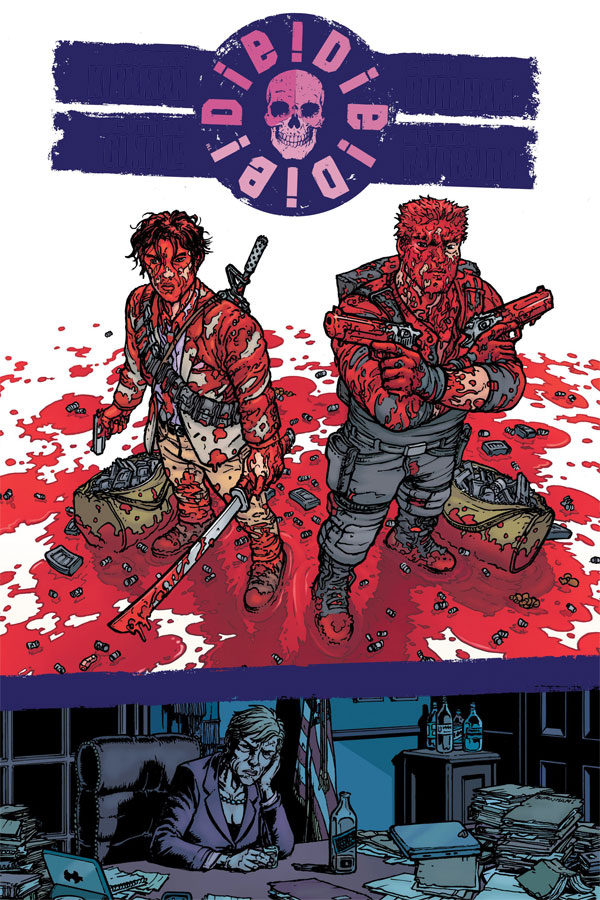 The Walking Dead creator Robert Kirkman just surprised the comics community with the release of a brand new ongoing comic book series that is on sale now called DIE!DIE!DIE!.
Published by Image Comics imprint Skybound, the series is drawn by Batman Incorporated artist Chris Burnham, coloured by Nathan Fairbairn, and co-written by Kirkman and Scott Gimple, overseer of The Walking Dead television shows.
Described as a "blood-soaked, no holds barred, action-packed, irreverent story," the plot of DIE!DIE!DIE! concerns a secret cabal within the US Government that uses a series of targeted assassinations to covertly stop evildoers.
Do you want the first issue?
The first issue is available now, please use the contact form below to request a copy.
You will be supplied one of the multiple cover variations (same artwork but with different speech bubbles) at random.