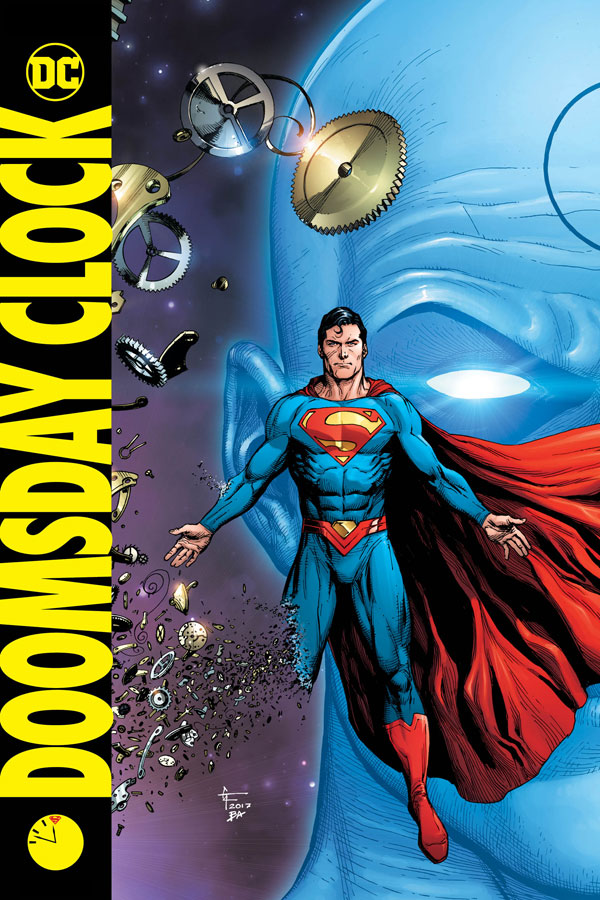 DC Comics presents to you a 12-issue maxiseries from the critically acclaimed team of writer Geoff Johns, artist Gary Frank and colorist Brad Anderson. You are not prepared for what lies ahead within these pages, good readers.
Doomsday Clock is a story for our time that brings the greatest heroes and villains from the DC Universe together with the mysterious forces from the Watchmen Universe.
The series is Superman centric and it will start one year in the future from current DC continuity. The timelines will link up at the conclusion of the series where readers will see characters that have been affected by the events in Doomsday Clock.