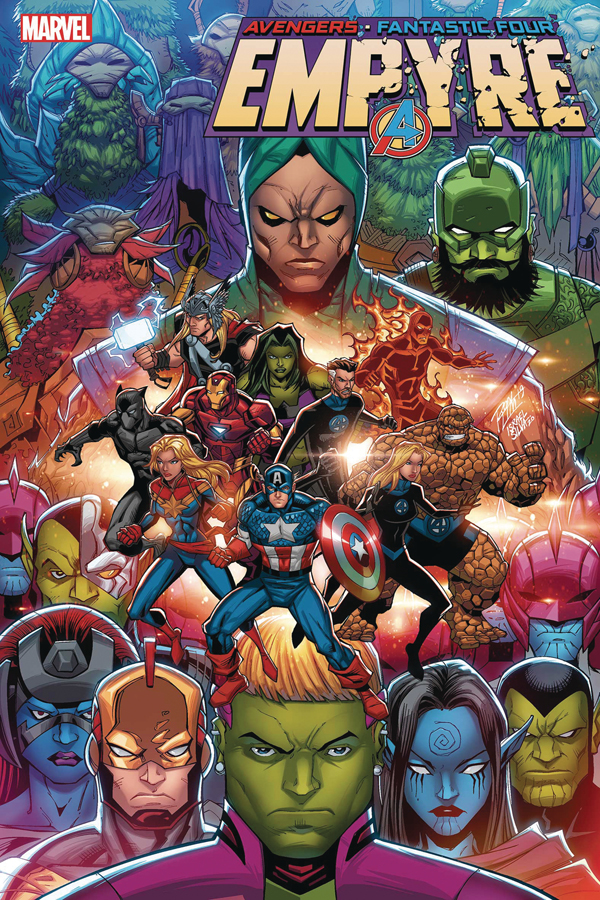 Multiple races across the universe are pulled into a major conflict when Empyre hits!
The Official Handbook of the Marvel Universe helps keep the participants straight with updates of the major players in this star-spanning war: The Avengers! The Fantastic Four! Captain Marvel (Danvers)! The Skrulls! The Kree! Hulkling!
Plus: All-new profiles of Kree members Bel-Dann, Captain Glory (Gla-Ree) and Tanalth, Skrull member Raksor, and the Cotati Swordsman!
Also featuring the mysterious, never-before profiled Blue Area of Earth's Moon!