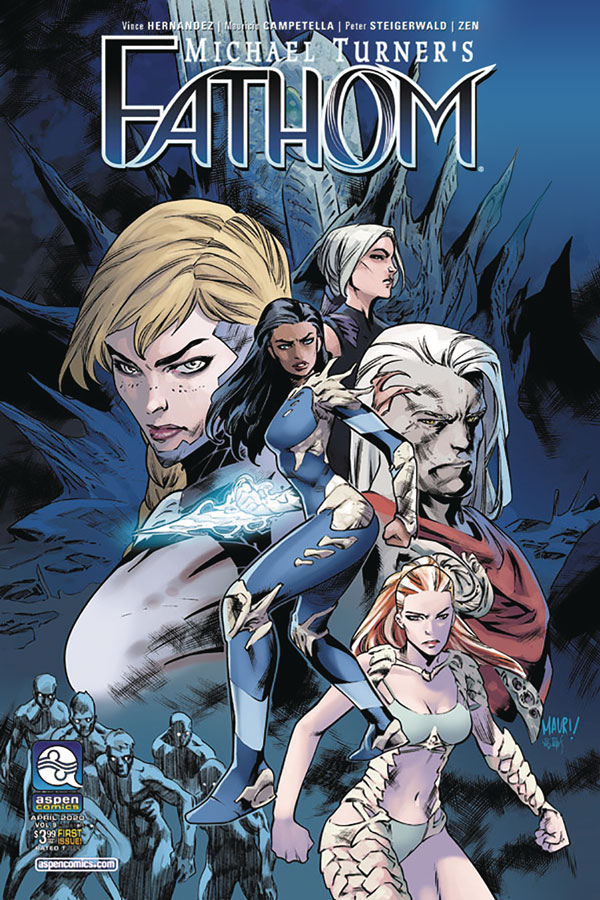 One of independent comic's longest running series forges ahead with a new destiny for the Aspen Universe!
The Blue have risen. The humans have responded. And no one is safe above or below the surface any longer! Aspen Matthews and the man who once attempted to kill her, Admiral Maylander, find themselves on the same side of humanity's fight for their survival against a growing threat by a race of beings far superior in both technology and biology – The Blue! Not since the iconic Fathom Volume One has Aspen been forced to fight her own blood in order to ensure the survival of all mankind!
The critically-acclaimed creative team of Volume 8, writer Vince Hernandez (Michael Turner's Fathom: Kiani, Charismagic), artist Mauricio Campetella (Jirni) and colorist Peter Steigerwald (Fathom, Superman / Batman), return for this all new volume of Michael Turner's Fathom!