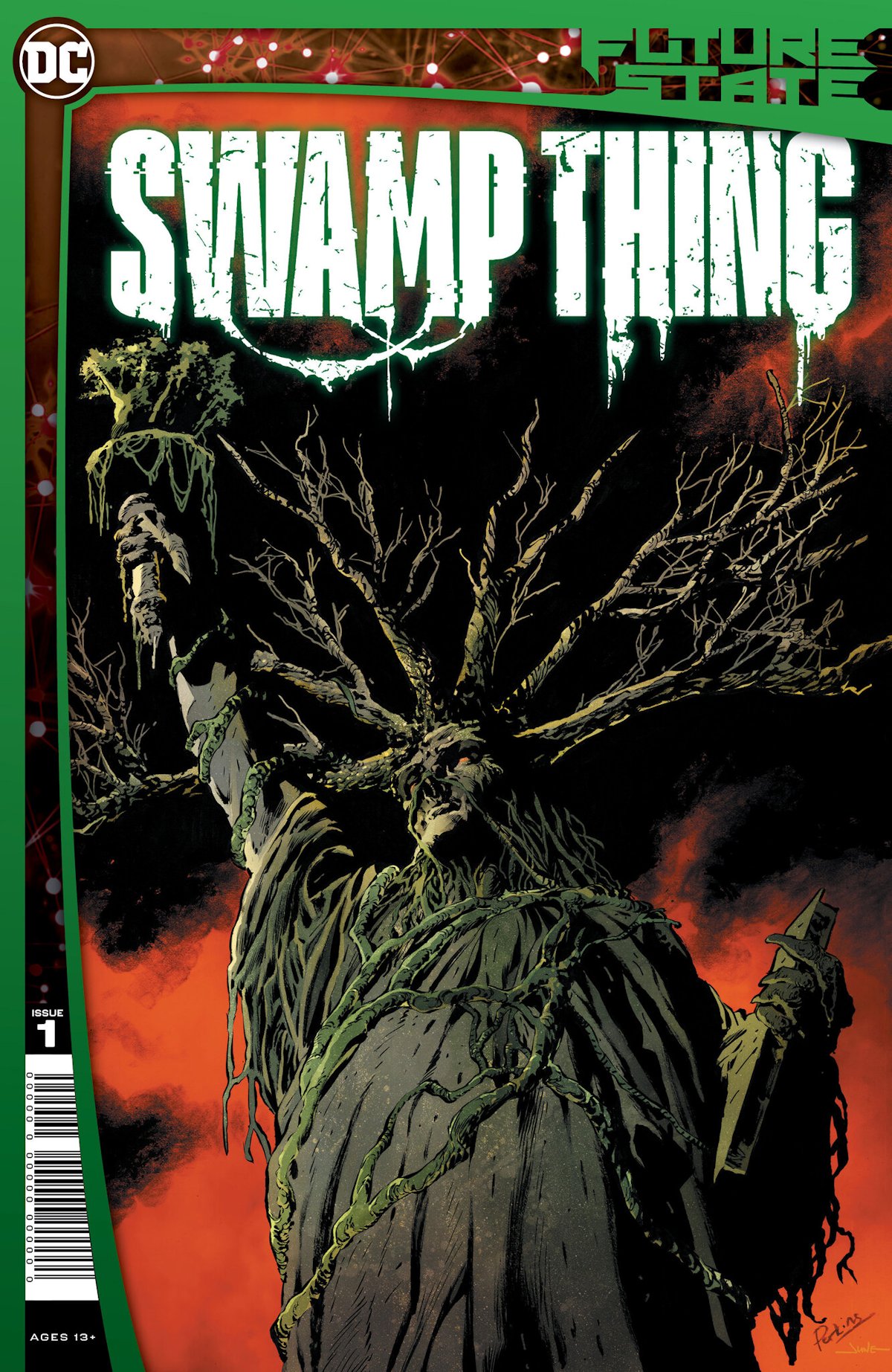 A thread of great change runs through the Justice League heroes: a new League is built upon secret identities (even from each other), but an old and evolved enemy will use these secrets to try and overthrow the world. For the supernatural heroes of Justice League Dark, the very fabric of reality has shifted, and heroes are being hunted.
For Flash, Shazam, and the Teen Titans, it all begins when the four Riders of the Apocalypse unleash hell in a battle at Titans Academy, Barry Allen is cut off from the Speed Force, a Famine-controlled Wally West may be beyond saving, and Billy Batson makes a deal with the devil that will change Shazam forever. Off-world, John Stewart and the remaining Green Lanterns are stranded in the shadow of a dead power battery; Jackson Hyde and Andy Curry are separated across the galaxy; and Amanda Waller executes her ultimate plan with a new but terrifyingly familiar Suicide Squad on Earth-3.
At the end of time, Swamp Thing reveals its true intention, ruling supreme until a remnant of humanity launches a rebellion, and Black Adam looks to the past as the only way to save the future of the Multiverse.
By Ram V and Mike Perkins