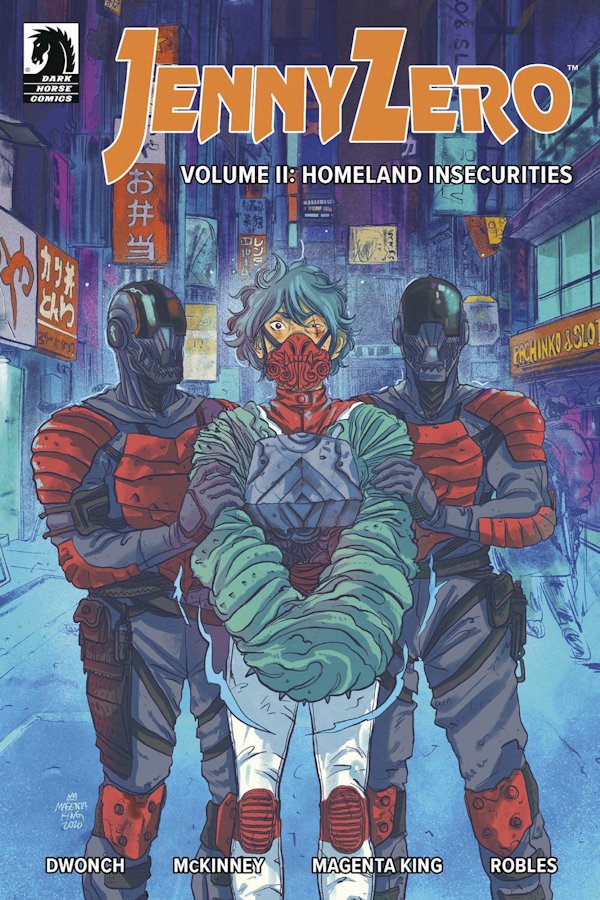 Like a big, bad hangover, Jenny Zero is back!
Following the events of volume one, Jenny returns to Japan with the Action Science Police, and reunites with her BFF, Dana Sheratin! But the two badass besties soon find themselves dealing with a Kaiju Death Cult, a giant burger mascot, and a new monster called… fame?!
The massive madness starts here!