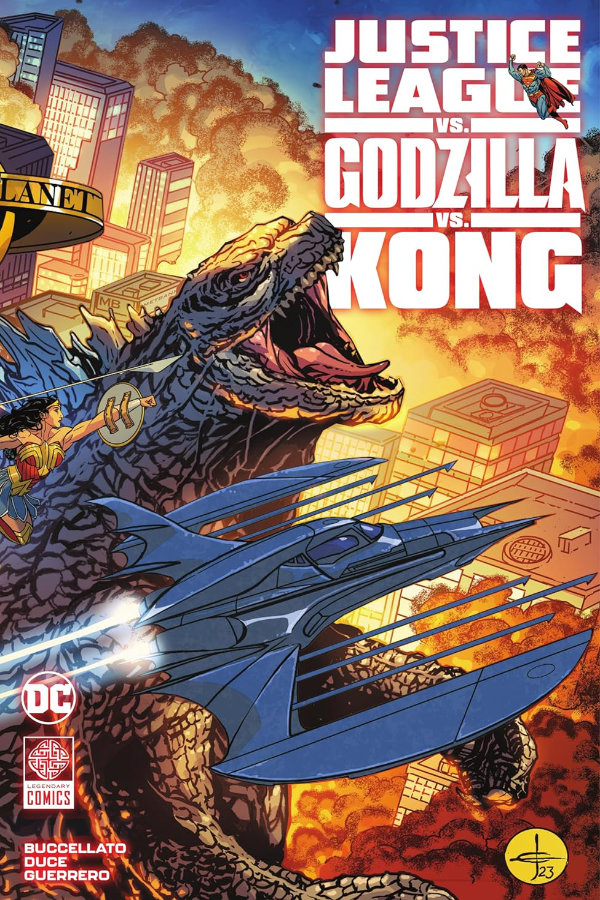 The cataclysmic crossover event of the year is here as the DC Universe clashes with Legendary's Monsterverse in Justice League vs Godzilla vs Kong.
Clark Kent is enjoying a night off with a very important dinner planned with his girlfriend, Lois Lane, when the entire city shudders under the weight of the monstrous Godzilla, who emerges from the bay! What started as a routine clash between the Justice League and the Legion of Doom takes a dangerous turn when the wall between worlds is breached… with Godzilla, Kong, and the Monsterverse emerging on DC's Earth!
What ensues will be a brawl of unprecedented scale and destruction from acclaimed writer Brian Buccellato (Injustice) and bestselling artist Christian Duce (Batman / Fortnite: Zero Point)!