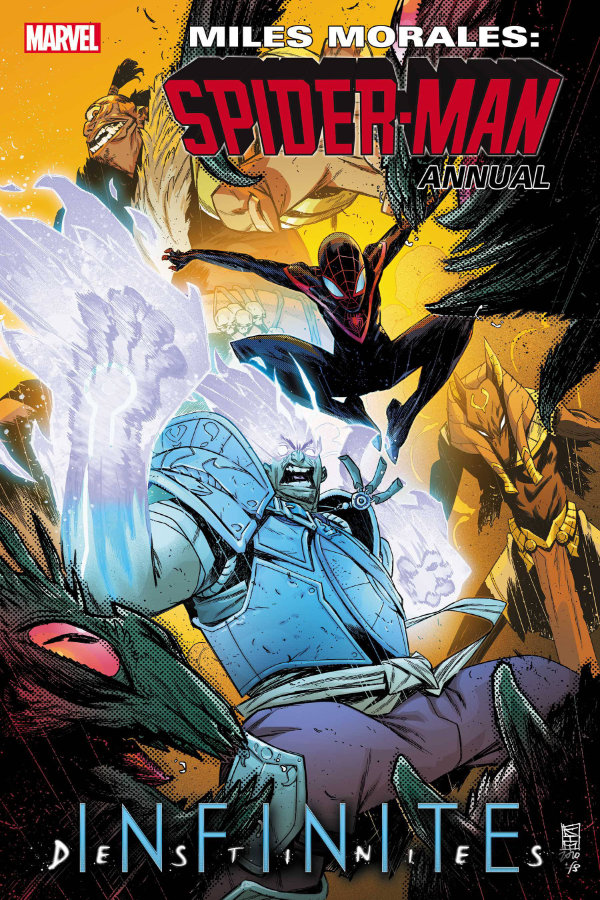 Fight at the museum!
Miles Morales is investigating a series of monster attacks in Brooklyn when he runs into Ms. Marvel's friend and ally Amulet!
Together they connect the monsters to a series of cursed magical objects. But who activated them, and why? And can Spider-Man and Amulet find out before the monsters take them down too?