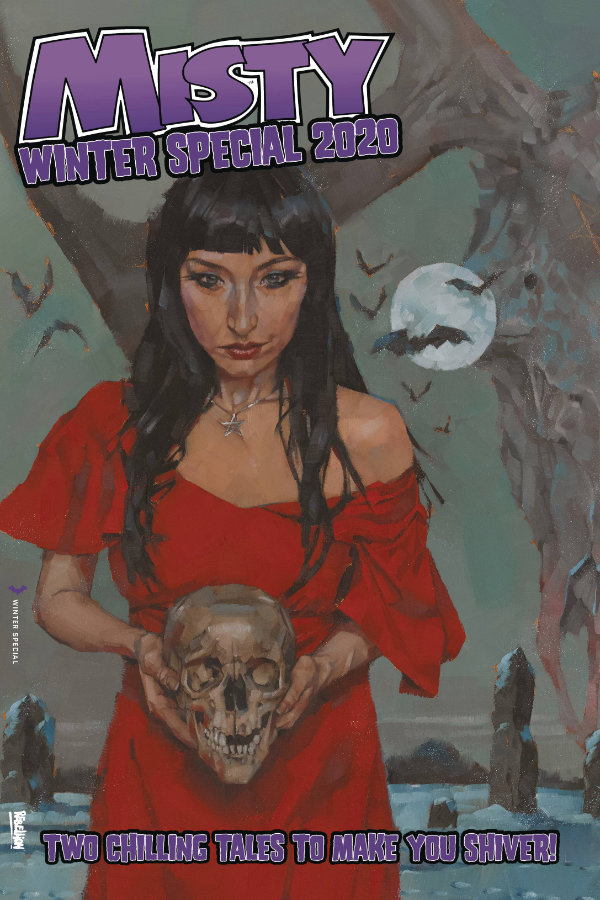 The Misty Winter Special contains two new chilling tales to make you shiver in the winter months.
Infection, is a disturbing tale about how far people are expected to conform to societal standards no matter how warped the rules become, is written by Anna Savoury and V.V. Glass, and illustrated by V.V. Glass.
Home for Christmas, a harrowing ghostly home-invasion story dealing with the sins of the past, is written by Lizzy Boyle and drawn by David Roach.
Cover by Simon Davis.