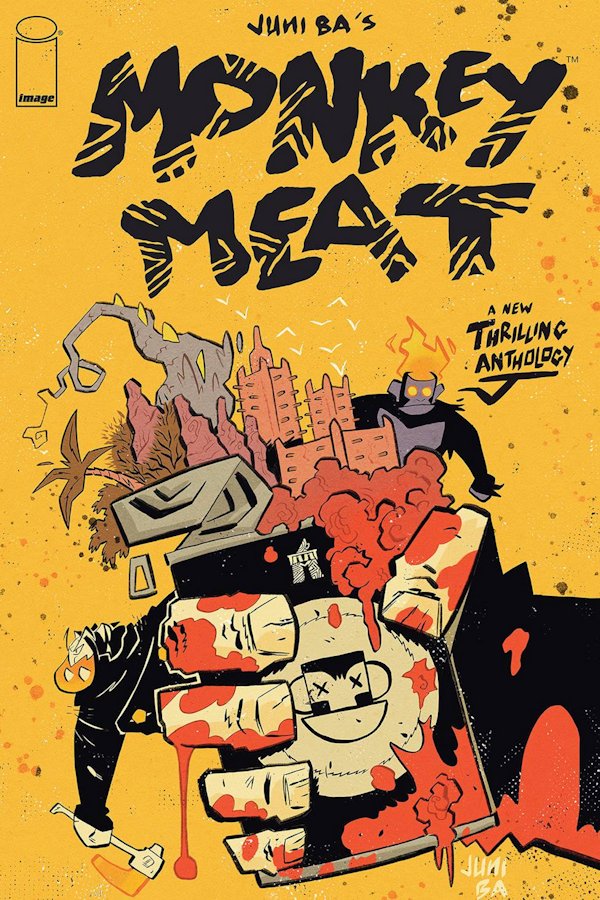 Djeliya creator Juni Ba introduces a new fantasy universe in this anthology series!
The Monkey Meat Company made its fortune selling cans of processed meat all around the world. Using that money to fuel their wacky experiments, they turned their native island into a magical hyper-capitalist hellscape where even demons have to pay rent!
Follow the lives of the creatures of Monkey Meat Island in this fun, action-packed romp.
Each issue is its own story!