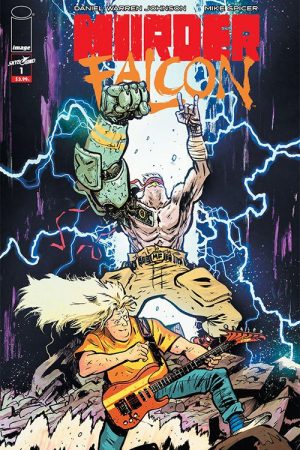 This October, Eisner-nominated writer/artist Daniel Warren Johnson (EXTREMITY, Space-Mullet) will launch an all-new head-banging, face-melting adventure from Image/Skybound Entertainment: MURDER FALCON.
The world is under attack. Monsters have invaded our streets and our homes, and there's only one thing that can stop them: METAL.
Better watch out, monsters—METAL WILL DESTROY ALL EVIL!