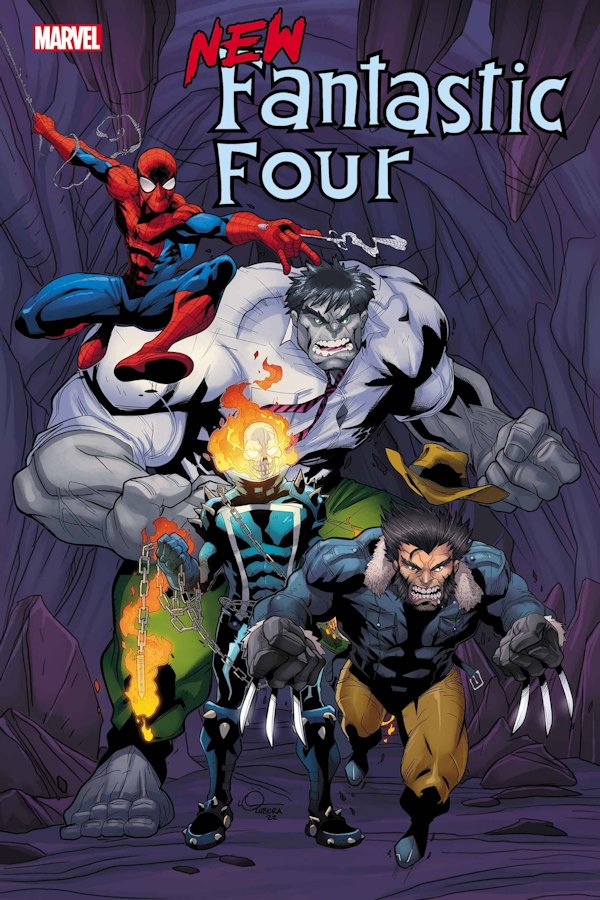 Spider-Man, Wolverine, Ghost Rider and the Hulk unite as we celebrate the legacy of the House of Ideas with Marvel Tales!
This anthology series shines a spotlight on fan-favourite characters, features timeless stories and highlights some of Marvel's most impressive talent from the past eight decades. And creative duos don't get much better than Walter Simonson and Arthur Adams, who ushered the World's Greatest Comics Magazine to surprising new heights in Fantastic Four (1961) #347-349!
When the Fantastic Four fall, the Invisible Woman summons a blockbuster quartet to seek vengeance. But as this hastily assembled team heads to Monster Isle to tackle the Mole Man and his rampaging behemoths, they soon learn that there's more going on than meets the eye. Can the "New Fantastic Four" unravel the mystery and identify their real enemy in time to save the day?