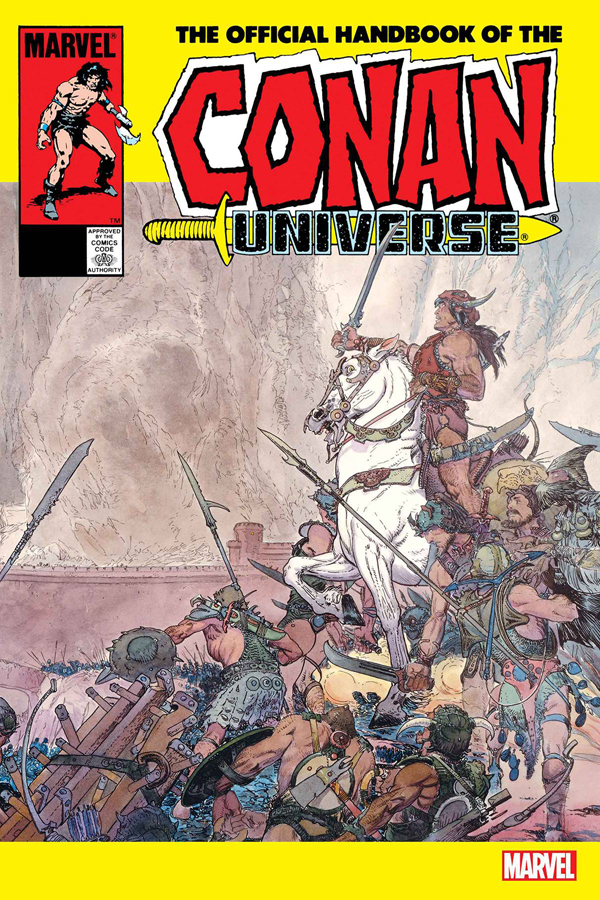 Anniversary Edition
In the proud tradition of The Official Handbook of the Marvel Universe, this comprehensive compendium of Conan characters – first published in 1986 – offers a detailed guide to the many heroes and villains featured in Marvel's classic Conan comics! And with the 50th anniversary of Conan's comic debut upon us, what better time to revisit this fact-filled handbook?
Experience the A to Z of Conan's savage world, filled with illustrations from some of the greatest talents of the era – including the legendary John Buscema!
Don't miss this indispensable reference tool for everyone's favorite Cimmerian and his fearsome foes, allies including Valeria and Bêlit, and the many realms of the Hyborian Age!
Reprinting Handbook of the Conan Universe #1.