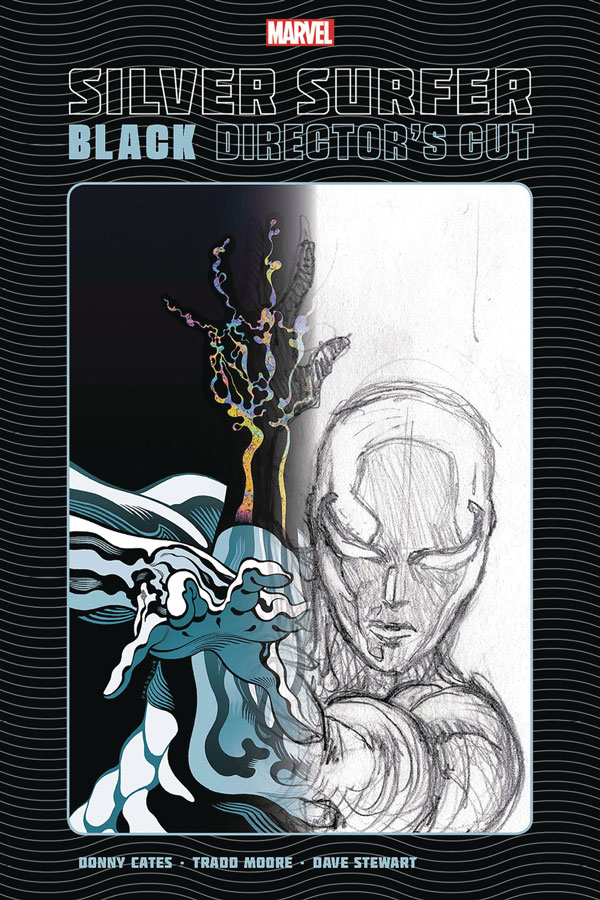 A life-altering saga for the Silver Surfer – represented in full splendor befitting the Sentinel of the Spaceways!
Spinning out of events in Guardians of the Galaxy, many of the universe's greatest defenders have been blown through a black hole, including the Surfer! But Norrin Radd's story doesn't end there. Lost in space and time, he faces a battle unlike any he has known before – a fight to save his own soul!
The transformative series from comic book superstars Donny Cates (Venom, Guardians of the Galaxy) and Tradd Moore (All-New Ghost Rider, Venom) is given the Director's Cut treatment, featuring Moore's cosmic power-packed pencils – and more behind-the-scenes extras!