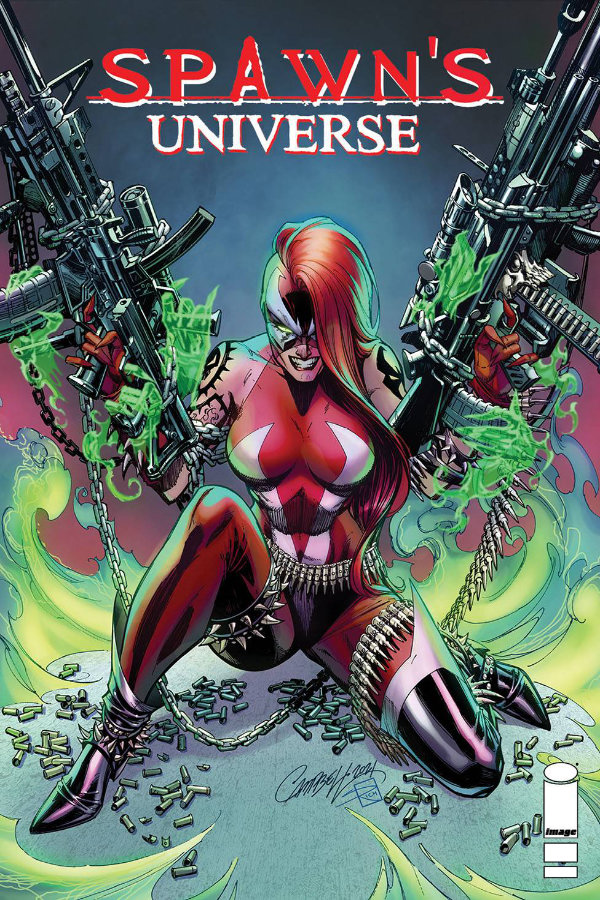 It's here: the official introduction to the long-awaited "Spawn's Universe!"
A double-sized issue that begins a storyline so huge that three new Spawn-related monthly titles will spill out from it, including…
A new Spawn title.
Gunslinger Spawn monthly.
And a new team book bringing a handful of these characters together in their own book.
With this one-shot… the world of Spawn changes forever! New heroes. New villains, and more importantly, new titles coming to a comic shop near you. Join this list of artists as we unveil a historic moment in the mythology of "Spawn's Universe": Jim Cheung; Todd McFarlane; Stephen Segovia; Marcio Takara.