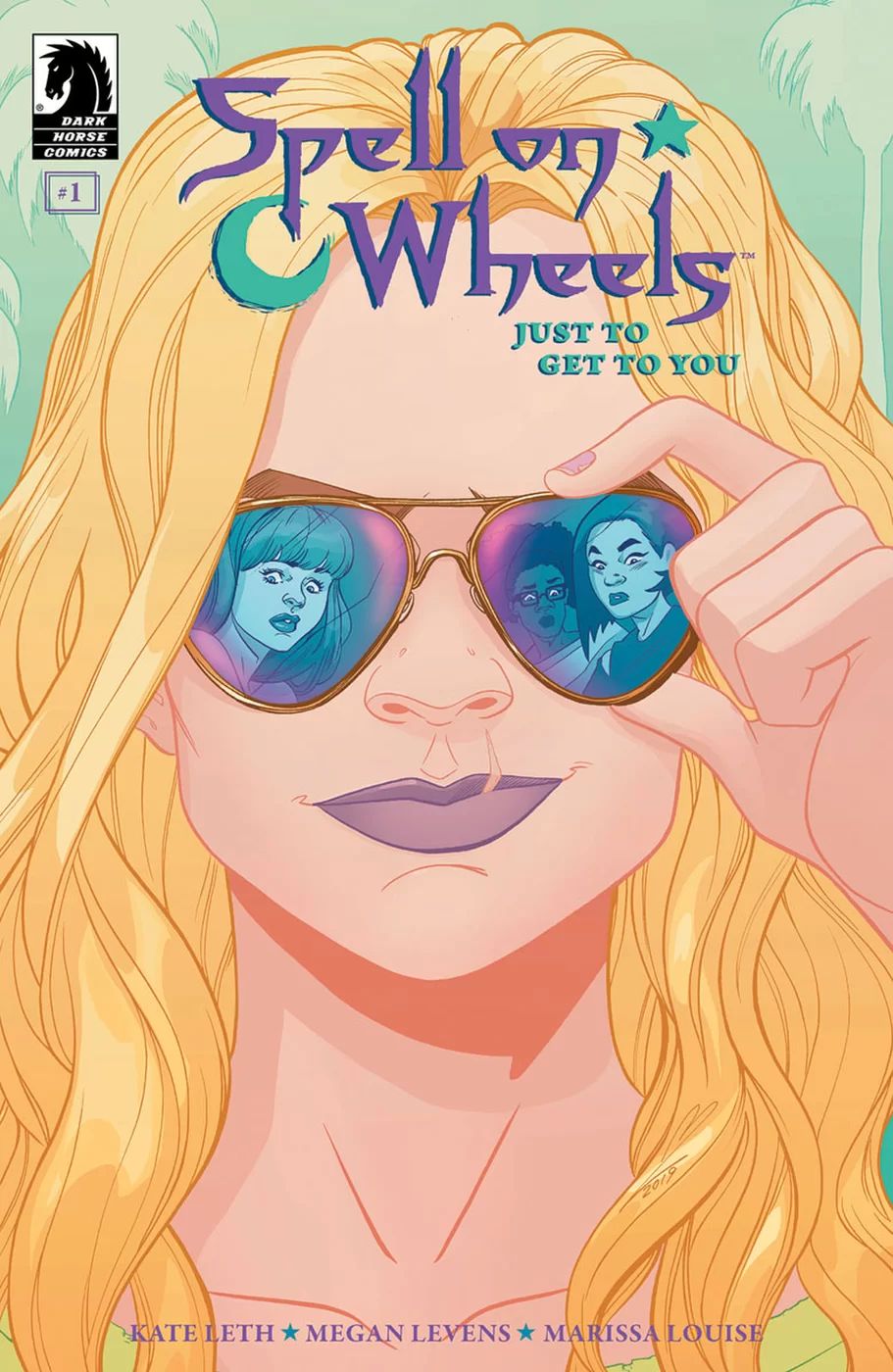 The trio of Witches from Spell on Wheels return in this follow up cross country series!
Andy, Claire, and Jolene find themselves back on the road when a dark presence from out west possesses Claire. As they follow the I-10 towards danger unknown, the group grapples with phantoms, family drama, cryptids, and crushes.
Kate Leth (Patsy Walker, A.K.A. Hellcat), Megan Levens (Star Trek: Boldly Go), and Marissa Louise (Hex Wives, Grumble) bring you another chapter in the Spell on Wheels saga!