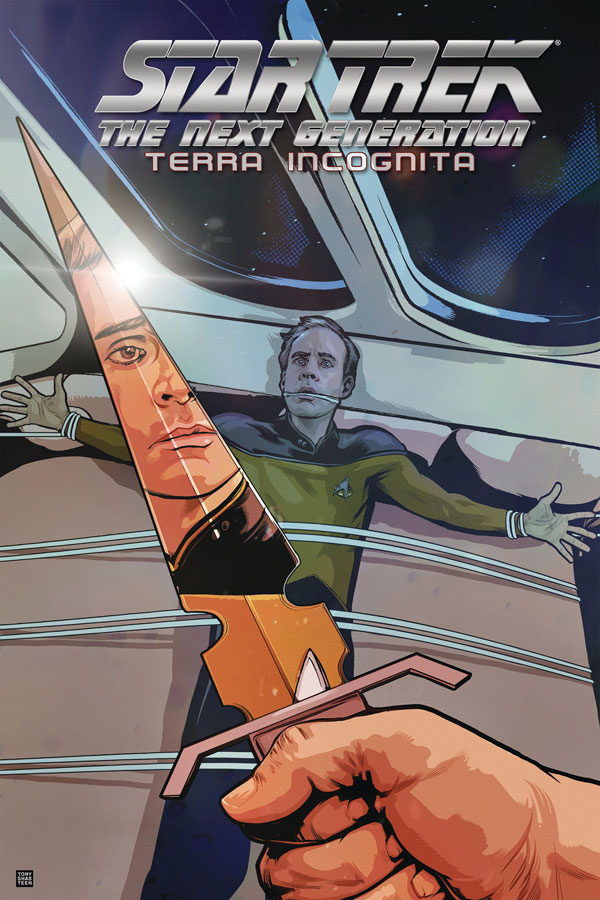 After the stellar success of Star Trek: The Next Generation: Mirror Broken, which introduced the alternate "Mirror" villainous version of the U.S.S. Enterprise crew to comics — and the excitement around the upcoming five-week mega-event Star Trek: The Next Generation: Through The Mirror — IDW now returns to the original, or "prime," universe this August in Star Trek: The Next Generation: Terra Incognita, beginning a brand-new wave of episodic mini-series!
This six-issue mini-series reveals unique, focused stories where beloved characters find themselves in new, unfamiliar situations, in a format echoing the "done-in-one" nature of the television series. However, each issue also features a subtle throughline of an evil Mirror Universe crewmember established in the Mirror Broken and Through the Mirror series remaining on the ship, wreaking havoc while posing as his prime universe counterpart. Featuring the best of both the Mirror and original universes, Terra Incognita is a unique new step in this riveting saga.
Assembling a dream team of Star Trek talent, writers on the previous two Mirror Universe series Scott Tipton and David Tipton (Star Trek/Doctor Who: Assimilation Squared, Star Trek: City on the Edge of Forever, Star Trek/Planet of the Apes: The Primate Directive) will be joined by artist Tony Shasteen (Star Trek, Star Trek: Boldly Go, Star Trek: Discovery: Light of Kahless).