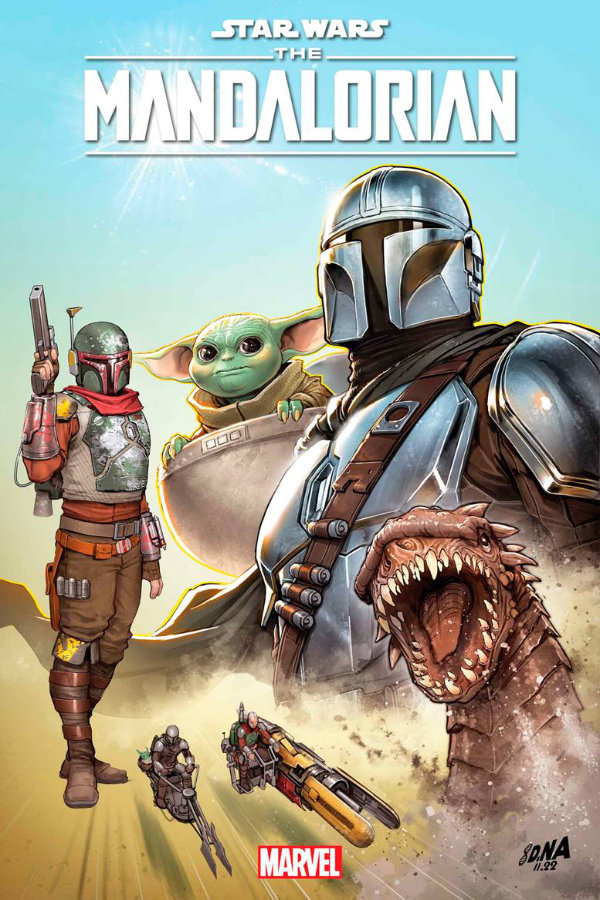 Season two of the hit Disney+ series is here!
Grogu and Din Djarin return!
The Mandalorian is drawn to the Outer Rim in search of others of his kind. Following rumors of another Mandalorian, he instead comes face-to-face with Marshal Cobb Vanth wearing a very familiar armor! Mando and Grogu have stepped into a situation bigger than they realize!
Following the tradition of season one, Rodney Barnes and Georges Jeanty reunite to bring The Mandalorian to life once more!