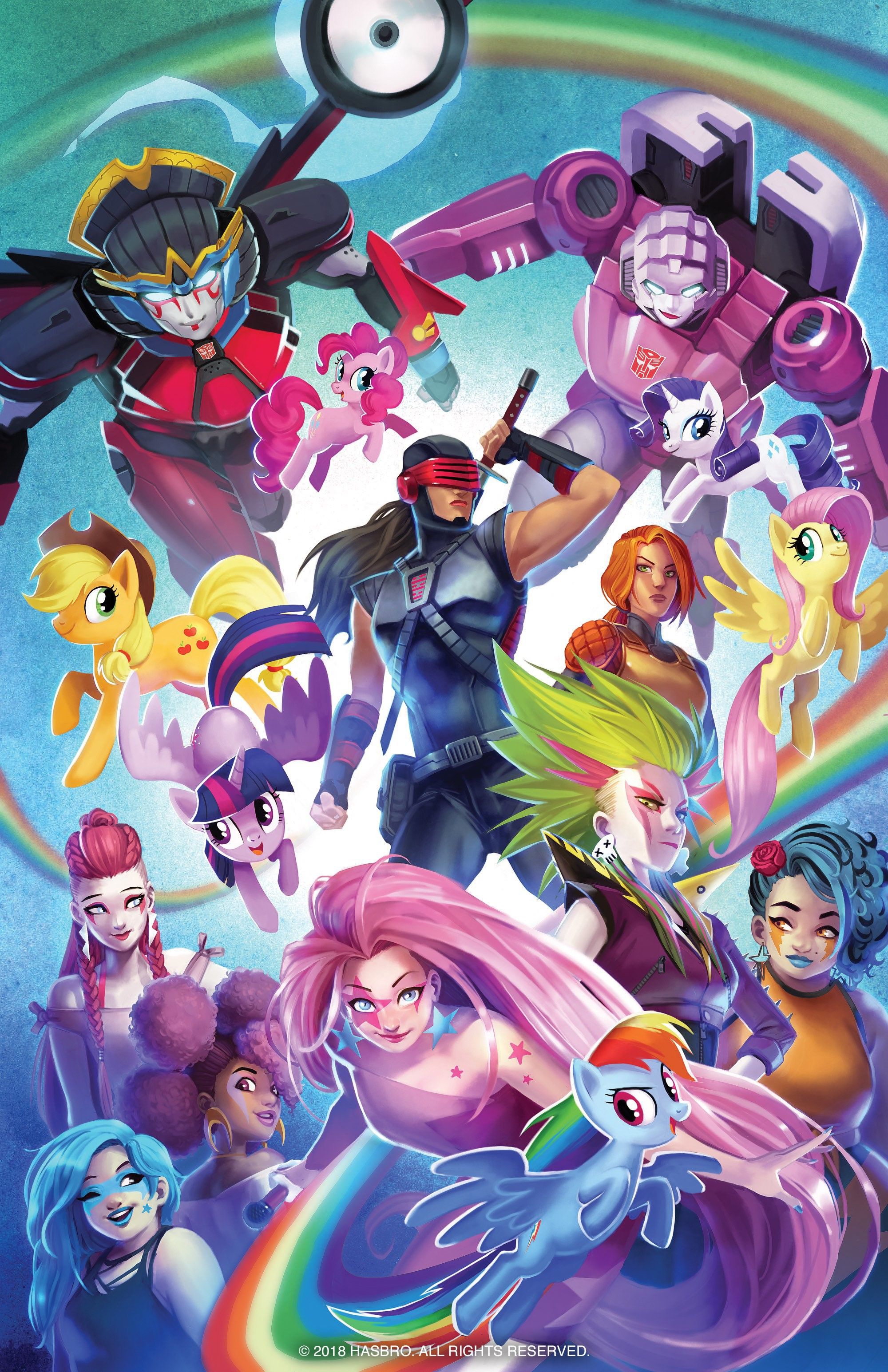 In recognition of Women's History Month, IDW Publishing and Hasbro Inc. have teamed up to create Synergy: A Hasbro Creators Showcase, a 48-page celebration anthology of fan-favourite creators and new talent working with many of the most beloved Hasbro characters.
The Synergy anthology features five brand-new stories: autobiographical works written by Mairghread Scott (drawn by Sara Pitre-Durocher, reuniting the creative team behind the Transformers: Till All Are One series) and Katie Cook (of the hit My Little Pony comic), plus original tales inspired by GI Joe, Transformers and Jem and the Holograms.
This anthology celebrates the women who have made, or will make, an impact on the world of Hasbro for many years to come.