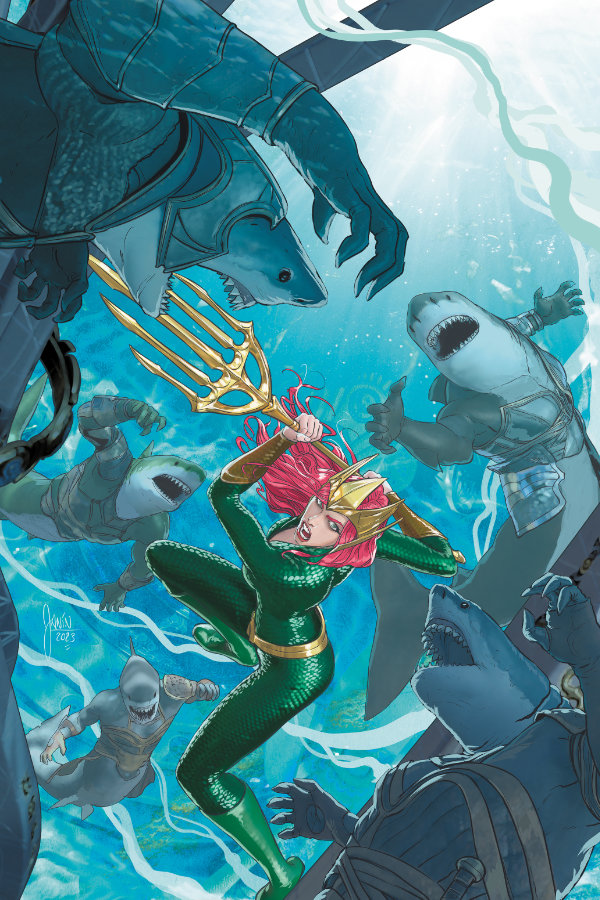 Beast World plunges into the deep!
As Garth reacts to the crisis amongst his former Titans teammates, all hell breaks loose in the depths of Atlantis! It's a clash of Aquaman and Tempest in a deep-sea battle royale that points the way to new horizons ahead.
Plus, megalodons versus Mera and Jackson Hyde, and Black Manta channels his inner manta in this exciting next installment of Beast world plunges into the deep!