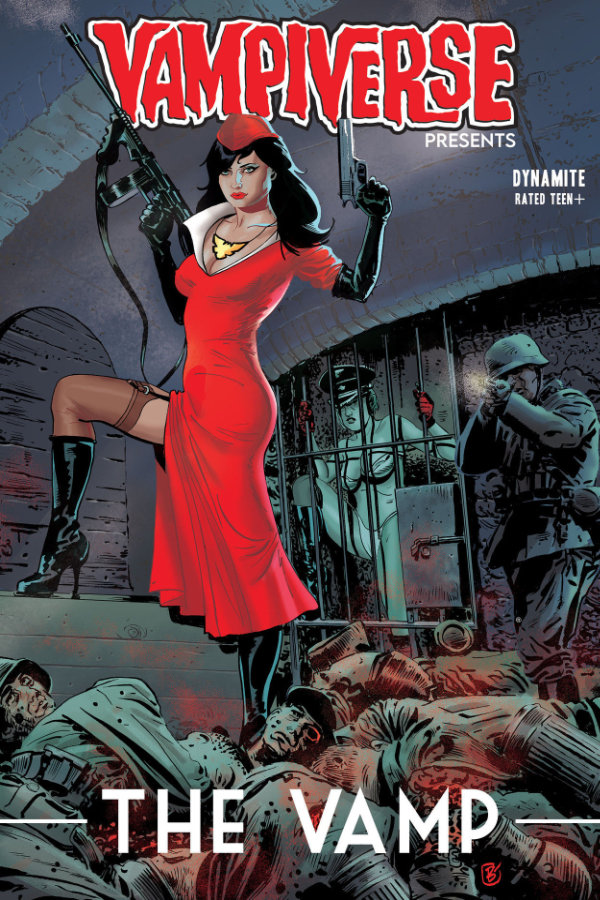 Torn from the pages of the hit series, Vampiverse!
Meet this reality's version of Vampirella, the Vamp, a mysterious crime fighter in the 1930s classic pulp style who could give the Shadow a run for his money! But who is the Vamp? Where did she come from, and how did she become the scourge of all things evil? And what is her terrifying connection to the Cult of Chaos?
Join us this summer for a titanic tale of terror, action and adventure from the creative team behind the hit Vampiverse miniseries!