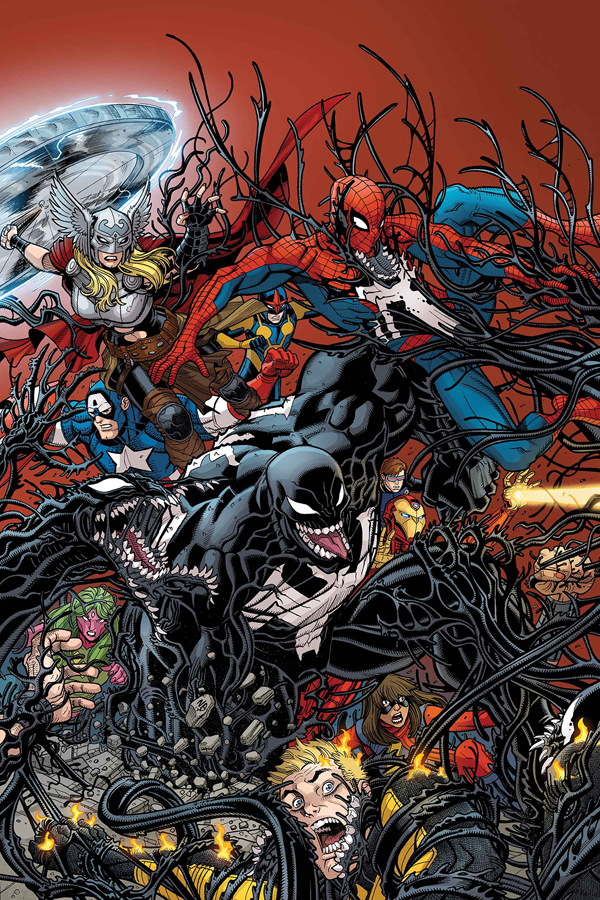 Marvel's "Venomverse" saga will reach a cataclysmic conclusion in April.
Marvel has announced a new five part Venomized miniseries that will conclude the epic Venom-centric storyline that began in Venomverse last fall. Venomized, written by Cullen Bunn and illustrated by Iban Coello, will be released every week in April.
The story that began in Venomverse reaches its epic conclusion with Venomized! The Poisons, a species that hunger for super-powered symbiotes and their hosts, have picked their next target… the Marvel Universe itself! Their first objective? Put every superhuman in a Klyntar symbiote – and Consume them! But with Venom and the X-Men still missing after the events of "Poison X," the planet, and its heroes, is defenseless!