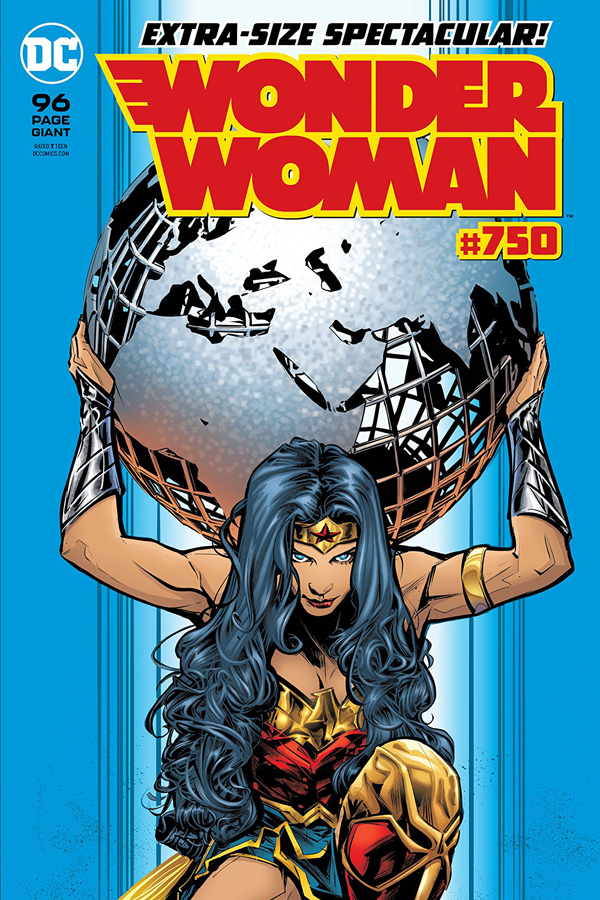 An all-star 96-page celebration of the Amazon Princess by longtime favourites and acclaimed new voices!
In the lead story, Wonder Woman's epic "Year of the Villain" battle comes to a close, leading the way to new challenges ahead. Additionally, this oversized gem tells tales from Diana's past, present and future by some of the greatest storytellers in the business— including Colleen Doran, Mariko Tamaki, the Teen Titans: Raven team of writer Kami Garcia and artist Gabriel Picolo, and legendary Wonder Woman creators returning to the character, including Gail Simone and Greg Rucka!
This celebratory issue will be added for all subscribers of the current Wonder Woman series.
Should you only want the #750 issue please contact us to edit your subscription to cover this single issue.
Should you want any of the eight Decades variant covers or the blank cover variant please contact us to edit your subscription.
1940s variant cover by Joshua Middleton
1950s variant cover by Jenny Frison
1960s variant cover by J. Scott Campbell
1970s variant cover by Olivier Coipel
1980s variant cover by George Perez
1990s variant cover by Brian Bolland
2000s variant cover by Adam Hughes
2010s variant cover by Jim Lee and Scott Williams