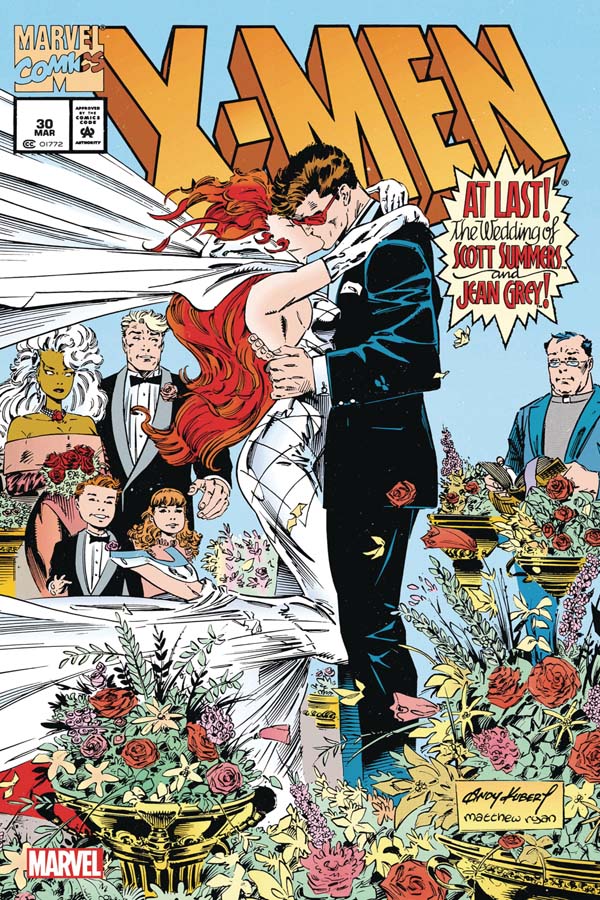 Relive the moment X-Men fans spent decades waiting for: the wedding of Jean Grey and Scott Summers!
After years of tragedy and torment, death and rebirth, Cyclops and Marvel Girl finally say "I do"! And it's cause for not just celebration, but also reflection as Professor X takes stock of how far his dream has come and how his original students have grown.
The X-Men's X-tended friends and family descend on the mansion to join the festivities – but a longtime ally's absence is deeply missed. Will the wedding go as planned? Can the X-Men finally relax and be happy? And once the vows are exchanged and the first dance is over, who will catch the bouquet?
It's one of the all-time great Marvel comic books, boldly re-presented in its original form, ads and all!
Reprinting X-Men (1991) #30.