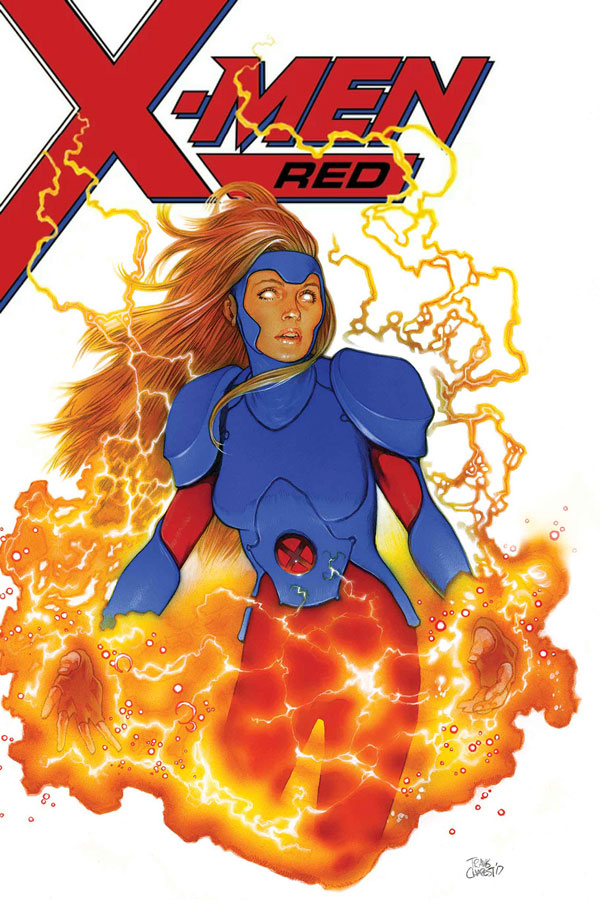 The first sensational arc of an all-new team of X-Men starts here!
Jean Grey is back! Returned to a world she doesn't recognize, the First Lady of the X-Men gathers an unlikely team – Nightcrawler, Namor and Laura Kinney (a.k.a. All-New Wolverine) – to face an evil that threatens to tear down Xavier's dream by any means necessary!
Recently Marvel announced the continuation of Jean Grey's story with X-Men: Red, a brand new series written by Tom Taylor (All-New Wolverine) with art by Mahmud Asrar (All-New, All-Different Avengers Generations: The Unworthy Thor and The Mighty Thor). Now, Marvel has revealed the heroes who will accompany the omega-level telepath as she battles against one of mutantkind and mankind's most dangerous villains! This uniquely qualified strike force includes Namor, Nightcrawler, All-New Wolverine, her sister Gabby, Gentle (a mutant from Wakanda), and the mysterious new character Trinary, whose secrets will be revealed throughout the pages of X-Men: Red!
When one of the most dangerous X-Men villains returns to wreak havoc, Jean's dreams of peace are threatened… and order starts to turn to chaos. It's mutant against mutant this February in an all-new adventure that will have X-fans on the edge of their seats, as Jean Grey's team takes on the Marvel Universe – only in X-Men: Red!